Dear Community,
Are you using integrations with Personio? Then this one is for you! We have worked on simplifying your experience while drastically improve the security of your data. From now on, you can:
Generate separate API credentials for each new integration you set up with the Marketplace.

When requesting new credentials, the previous ones will no longer be deactivated.

No need to store the credentials on your computer, you can easily access the list of all your credentials directly in Settings > API credentials

If you want to pause the information exchange between Personio and the integration, simply toggle it off. When you want to re-enable the integration, just toggle it back on!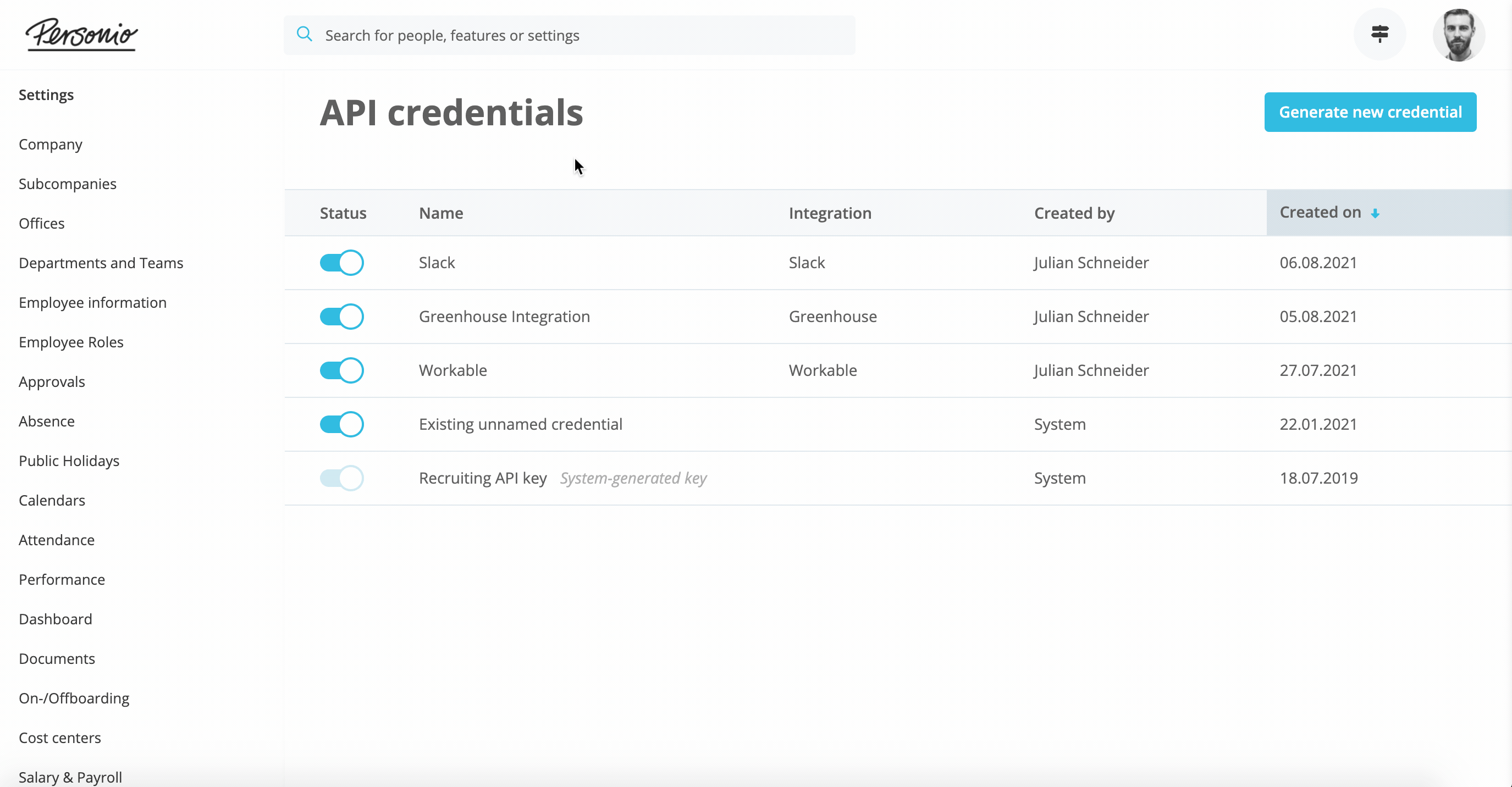 For more information, have a look at our help center article on to generate and manage new API credentials.