Dear community,
Entering the same attendance day after day is a thing of the past, because we now have a new feature for you:
Copy hours !
Now you and your employees can easily copy recurring working hours for the current month. This means: Working hours, breaks, comments and projects of any day can be copied either to all other working days or to certain weekdays of the whole month.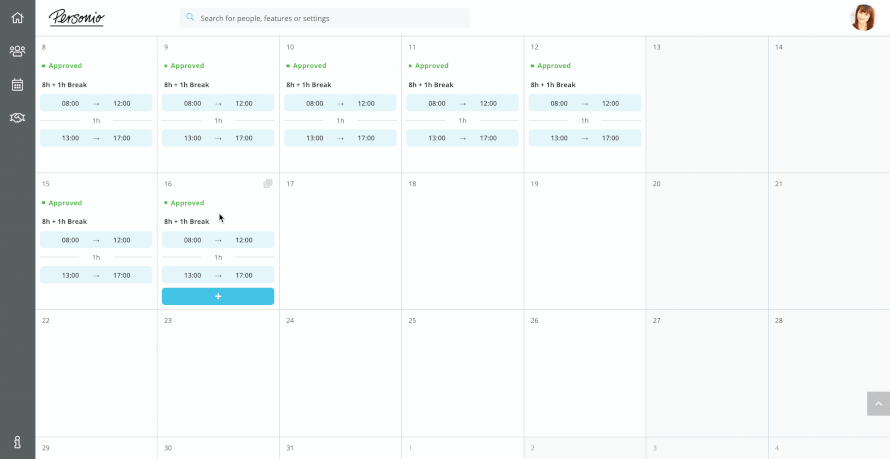 To do this, simply hover over the cell of a specific day in the calendar and click on the "Copy Hours" icon in the top right corner. In the pop-up window you have the choice to copy the selected hours for all your working days or only certain days of the week.
And don't worry, copying the hours will not overwrite already entered attendances, approved absences or holidays of the month.
More information about time tracking in Personio can be found here in our Help Center.
Best,
Your Personio Community Team