Dear Community,
We have released our new Global Task Management feature. With Global Task Management, all tasks and notifications display in a centrally located Inbox. This allows all users, from administrators to employees, to access and work through their notifications and tasks from anywhere in Personio.
The Inbox as seen by an administrator: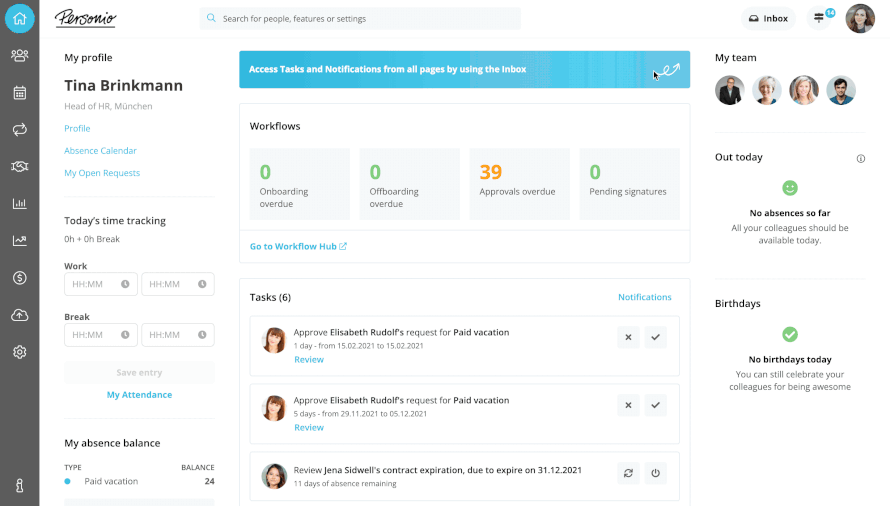 With this release, the following functionalities will become available:
Employees can access their tasks and notifications from every area in Personio via the new Inbox.

Notifications, for example reminders for birthdays, will be relocated to the Inbox and will no longer be displayed in the section My tasks on the Dashboard.

The widget My tasks on the Dashboard has been renamed Tasks. Users can now exclusively access their tasks, for example approval requests, from the Tasks widget.

The display of tasks for onboarding/offboarding processes has been revised.
For more information about Global Task Management and the Inbox, visit our article Global Task Management in the Help Center.
Greetings from Munich,
Your Personio Community-Team