Dear Community,
If you have integrated your company calendar with Personio, we have great news for you. 
When scheduling interviews, we understand that it can be tough to find a date and time that works for everyone. We worked on creating a feature that would simplify this process and make scheduling interviews faster and more efficient. As a result, we are very excited to bring you Smart Interview Scheduling.
How does it work?
You will first need to configure your calendar availability for interviews in your Personal Settings. Once this is done, and you schedule a new interview, you can select the option Setup scheduler link to set a range of dates within which the candidate can choose from. You can then email the candidate and insert the scheduler link. Once the candidate chooses a slot, a confirmation email is sent to all participants and the interview is scheduled in Personio.
What are the benefits?
By configuring your availability in your Personal Settings, you can make sure candidates can only select from your available dates and times.

You will save time when scheduling interviews and avoid having to go back and forth between the different participants' availability.

We all know how difficult it can be to interview for a new job while you are working all day at an office. This feature allows candidates more flexibility with choosing their own interview slot.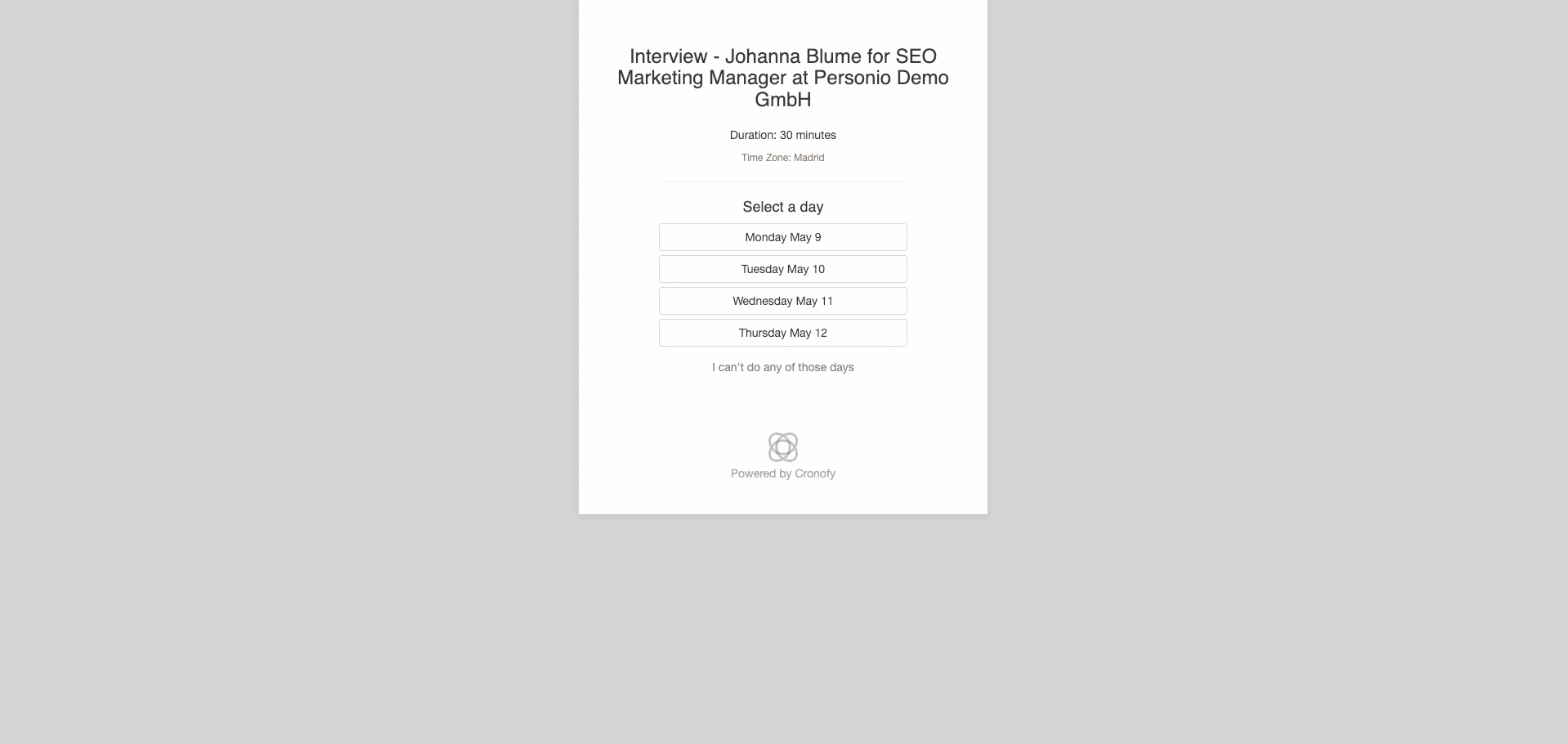 For more information on this new feature, take a look at our Help Center article Smart Interview Scheduling.
Your Community Team