Dear Community
: We would like to introduce you to our newest feature in Personio: the Find Answers section! This new feature will help you find the most relevant answers to questions regarding all Personio topics, so you receive the best possible support experience.
The advantages for you:
The Most Timely Experience : 

No waiting on the line or for an email. 

Always available

, for every Personio use

The Most Complete Experience 🥳: 500+ Help Center Articles, 4300+ Community Posts, 30+ Videos und 70 in-app tours
The Most Secure Experience : 

Login-based for the highest level of

data security. 

Role-based with Account Owners/Contract Owners able to contact Customer Support/Customer Growth.

Available in different languages: all tools are available in English, Spanish, Dutch, German, French and Italian.
This is how Find Answers looks like in your account: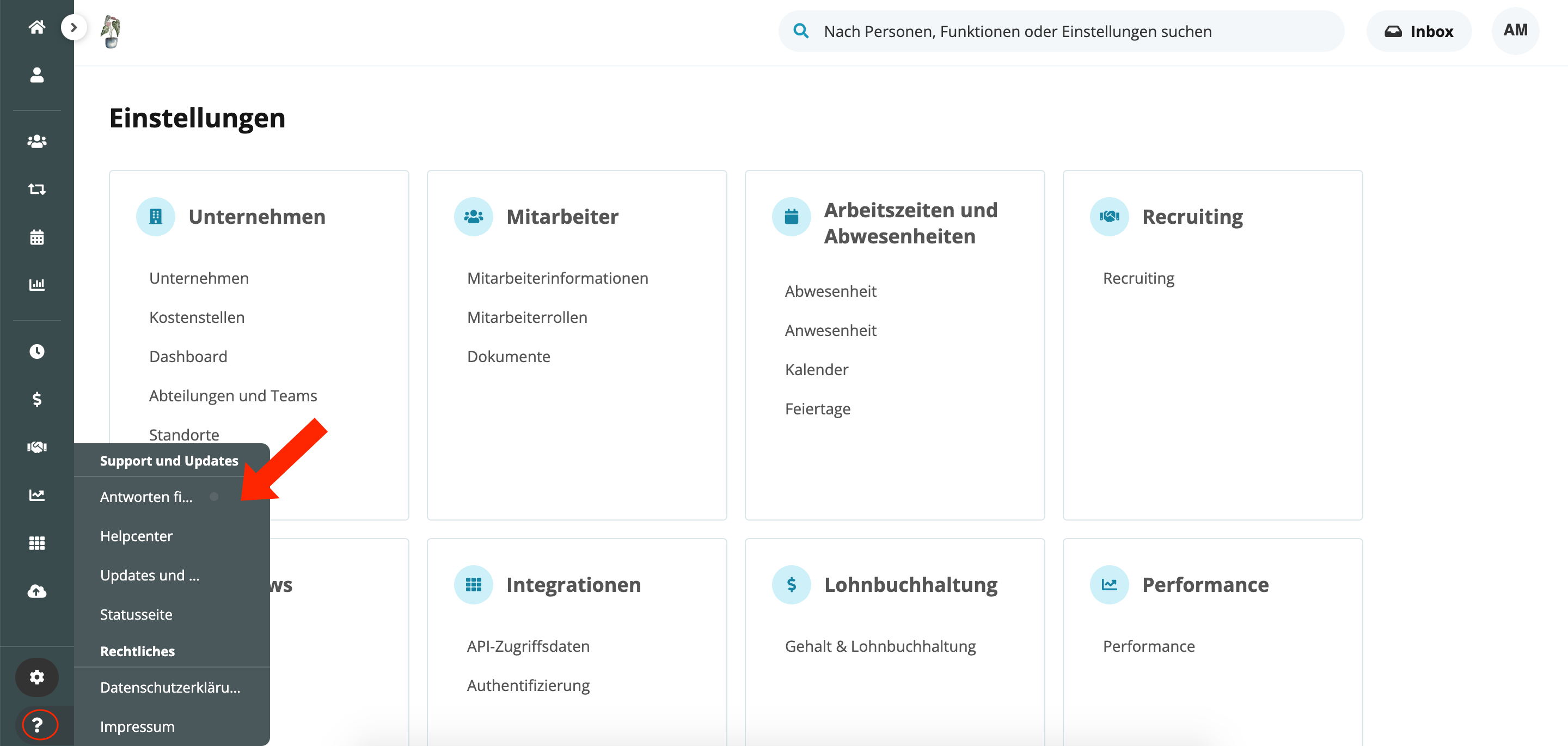 To get support via the Find Answers section, go to Help > Support and Updates > Find Answers. An expandable widget will open in which you can choose from a range of options, such as:
I need help with the product
I need help with my subscription
I need help with the implementation (if applicable)
I need help with data/security
I need help with my contract
After you choose an option, you will be shown further suggestions that you can click through until you find exactly what you're looking for.
If you can't find the answer to your question, Account Owners and Contract Owners can click on Get support from the team. You will then be forwarded to a contact form that will be received by the most relevant team to help you with your query.

In the following Help Center articles, you can find further details about this release:
Our hope is that our new offering will save you time, increase the quality of your experience, ensure your data is secure and help you get the maximum value out of Personio
.
At the same time, this new contact flow allows us to offer you more exchange and better content within the community
! We encourage you to ask any question or start any discussion that helps you out in your role within HR. The community is always there for you
.
Ultimately, the new experience will support us in fulfilling our promise to you:
To give HR teams time to focus on what really matters: People
!
We wish you lots of fun with the new contact flow.
Cheers from Munich, 
Your Community Team