Dear Community,
We are excited to finally release the long-awaited videoconferencing feature for interview creation in Personio. Through integrations with Zoom, MS Teams, Google Meet, and GoToMeeting, you can now create videoconferencing links for interviews directly in Personio while scheduling a new interview.
How does it work?
Before you can use this feature, you need to have an established company calendar integration with Personio via Cronofy and set up the integrations with the videoconferencing providers. Once you are an authenticated user, you can go into a candidate profile in the Recruiting section, schedule a new interview, and select your videoconferencing tool from the Interview method. A link to the video call will be created which will be stored in the interview tab of the candidate profile, and will be sent in the interview invitation to the interviewers.
What are the benefits?
You will no longer need to schedule video interviews outside of Personio and copy and paste videoconferencing links manually in interview invitations.

This will streamline your interview management process and consolidate the entire task, together with related information, in the candidate profile in Personio.

Avoid errors and save time during the scheduling of interviews.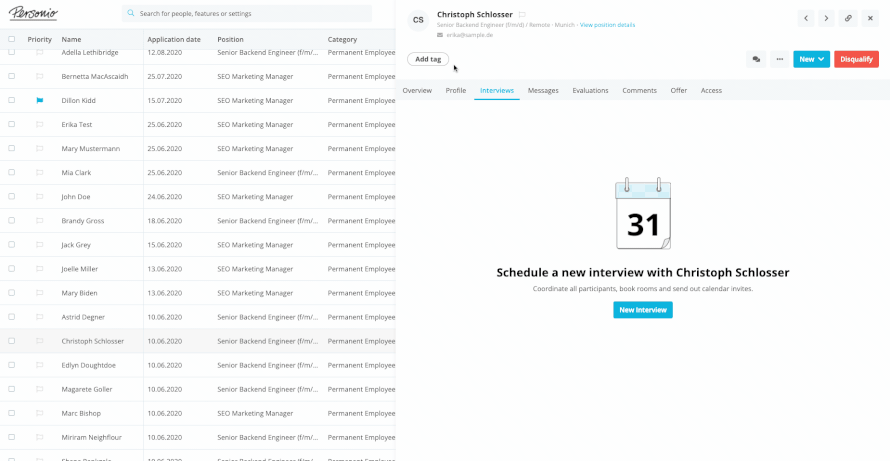 For more information on this new feature, take a look at our Help Center article on Videoconferencing for Interviews.
Best regards,
Your Community Team