Dear Community,
We have redesigned the settings of the career page for a better and simpler experience!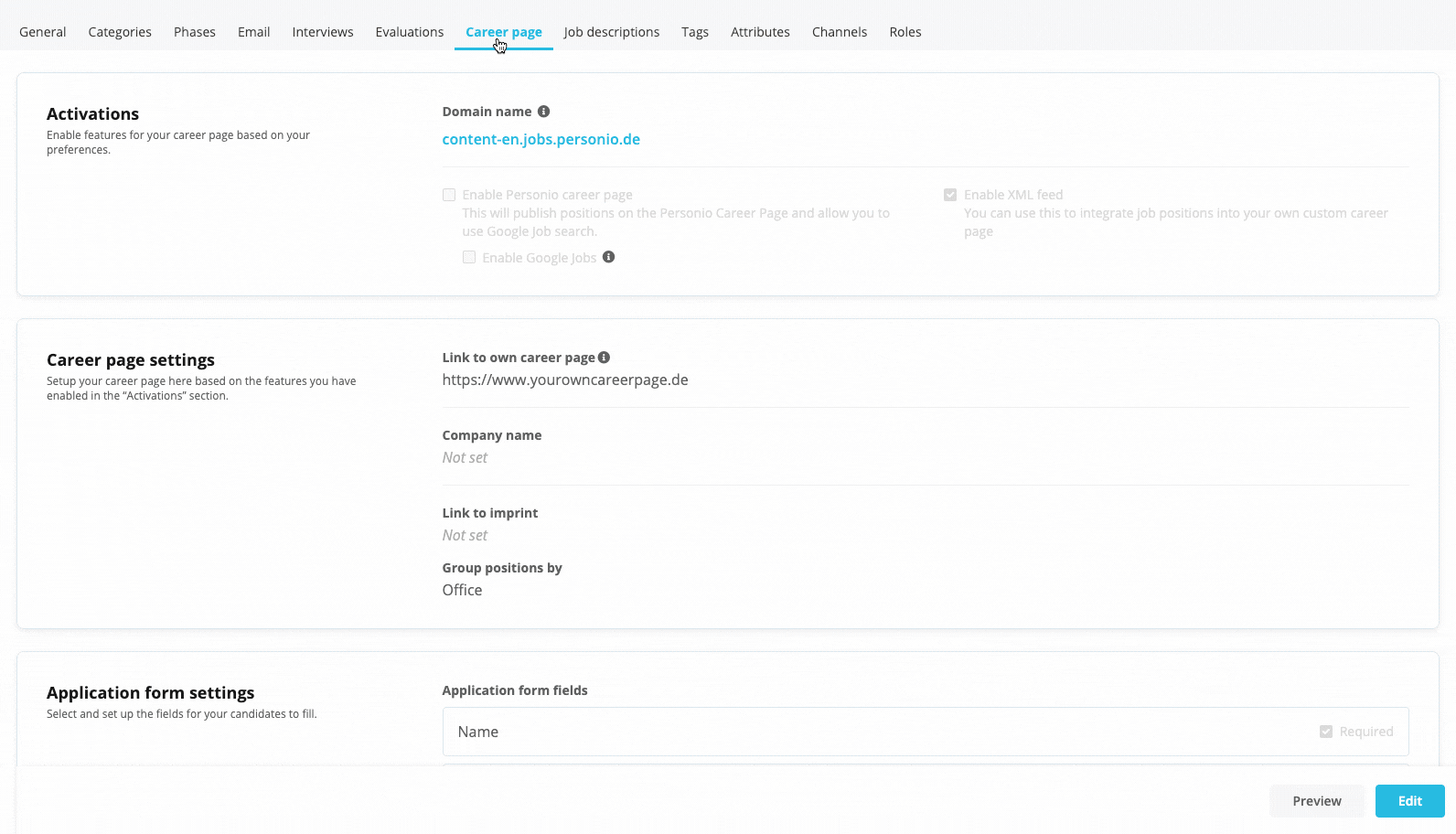 Each setting category is now separated into different sections:
activations
general settings
application form
styling
description & translations
This new division allows you to find information more easily and simplify the configuration process.
You will also find all the existing settings you are already using to configure your career page to match your own corporate design in those different sections.
For more information on the new Career Page settings, have a look at our Helpcenter.
Best,
Your Community Team