Hi community 👋
I'm Milan, the Product Manager for our Cycles product and I'm happy to share the newest improvements for the Performance & Development package. In this post you will learn about the latest releases for the Cycles, Feedback, and Goals products.  
New in Cycle Management and Feedback
✉️ Multiple Email Reminders for Cycle Reviews
HR Managers can now configure and schedule up to four email reminders for outstanding cycle reviews, making it easier to ensure that they are completed on time.
To set up email reminders, HR Managers simply need to set a due date for at least one of the review types they have configured for their review cycle. This will automatically create a default reminder for one day before the due date, which can be customized if desired.
In addition to the default reminder, up to three more reminders can be added in relation to the closest due date, providing additional flexibility to ensure that employees stay on track with their reviews.
Once the cycle is launched, HR Managers can easily view when the next email reminder will be sent right above the cycle table, providing visibility into the review process and helping to ensure that deadlines are met.
We hope that this new functionality will help our users further streamline their review processes.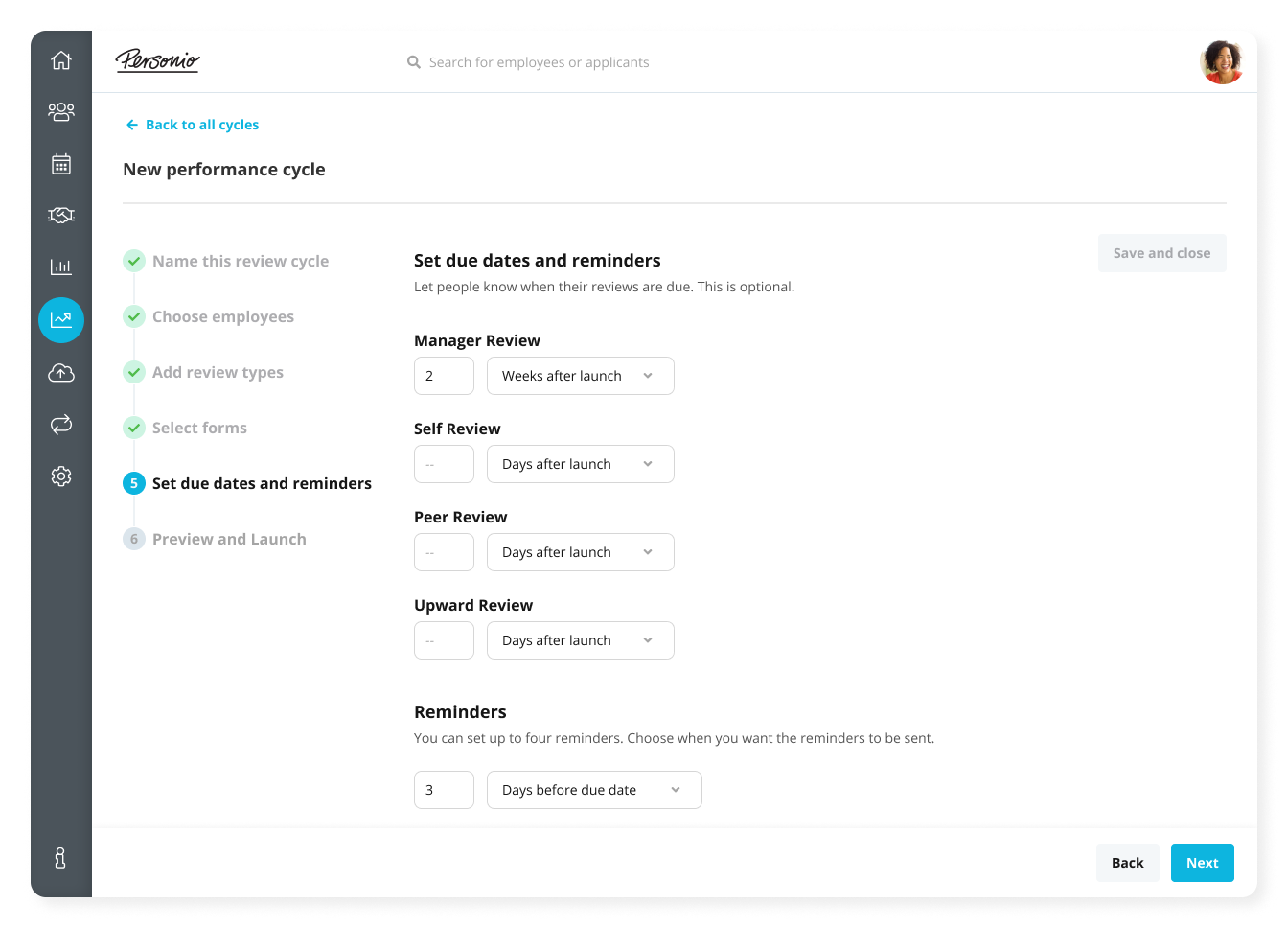 ❔ Improved Cycle Data Exports with Open Text Question Answers
Existing Cycle Data Export functionality just got better! By adding the answers to the open text questions, HR Managers can now export the entire performance data from a cycle, and perform any type of analysis and do operational reporting. 
In addition to this improvement, we have also fixed a bug that previously allowed empty files to be exported. Moving forward, at least one review must be submitted in order for the export to work properly. 
We hope that these enhancements will make it easier for our users to extract insights from their performance data and drive positive change within their organizations.
 📝 Include descriptions to form templates used in cycle reviews and continuous feedback
HR managers can now provide instructions and other supporting information to help employees use form templates. They can include links to internal and external resources, increasing awareness of their company review process and feedback practices.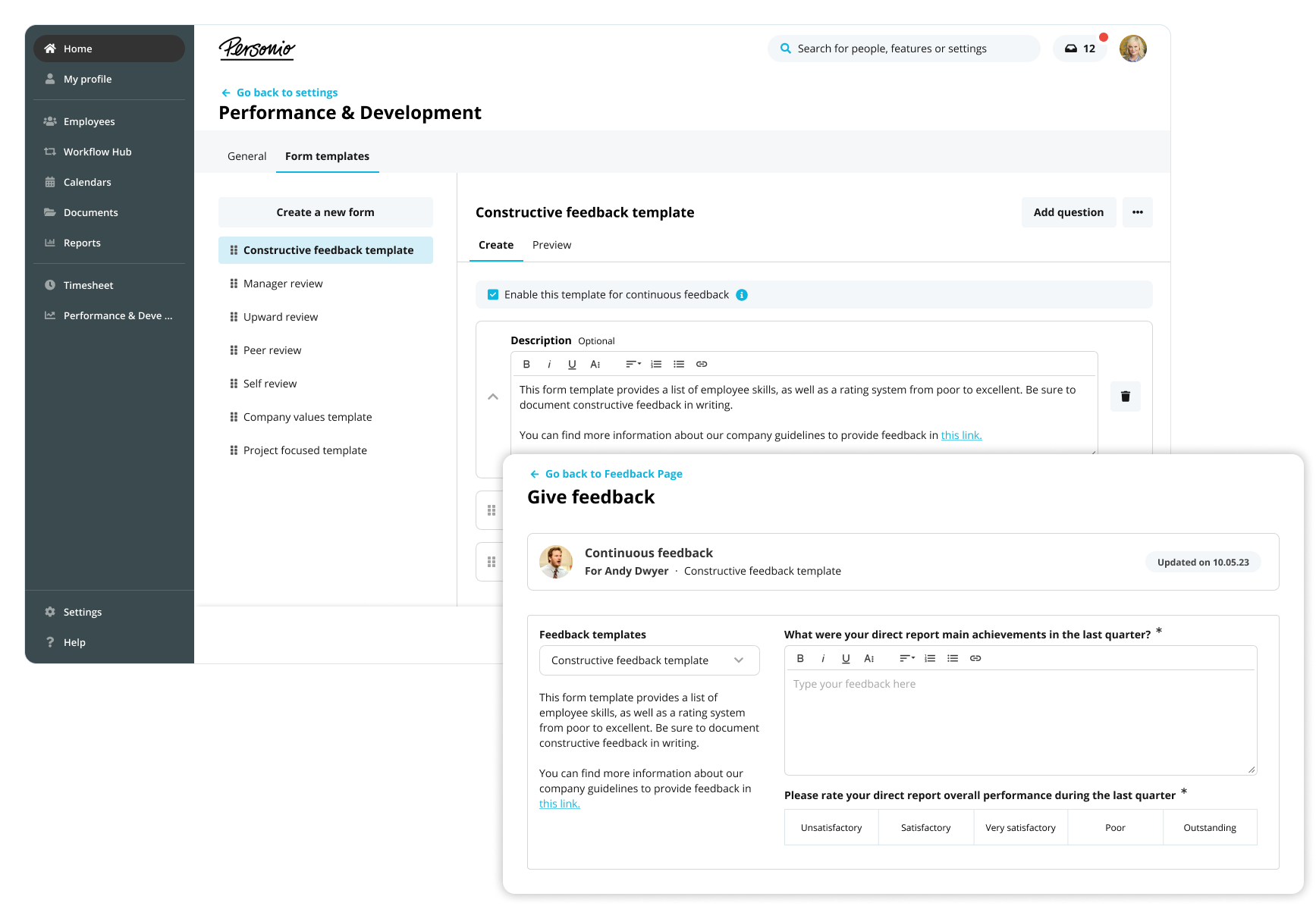 New in Goals
🏹 Filter employees when bulk creating goals

.
We've introduced filters in bulk goal creation to reduce the effort for HR managers to create a goal for a specific group of employees. For example, you can now easily create a goal for all employees in your sales department, or for all employees in a particular office.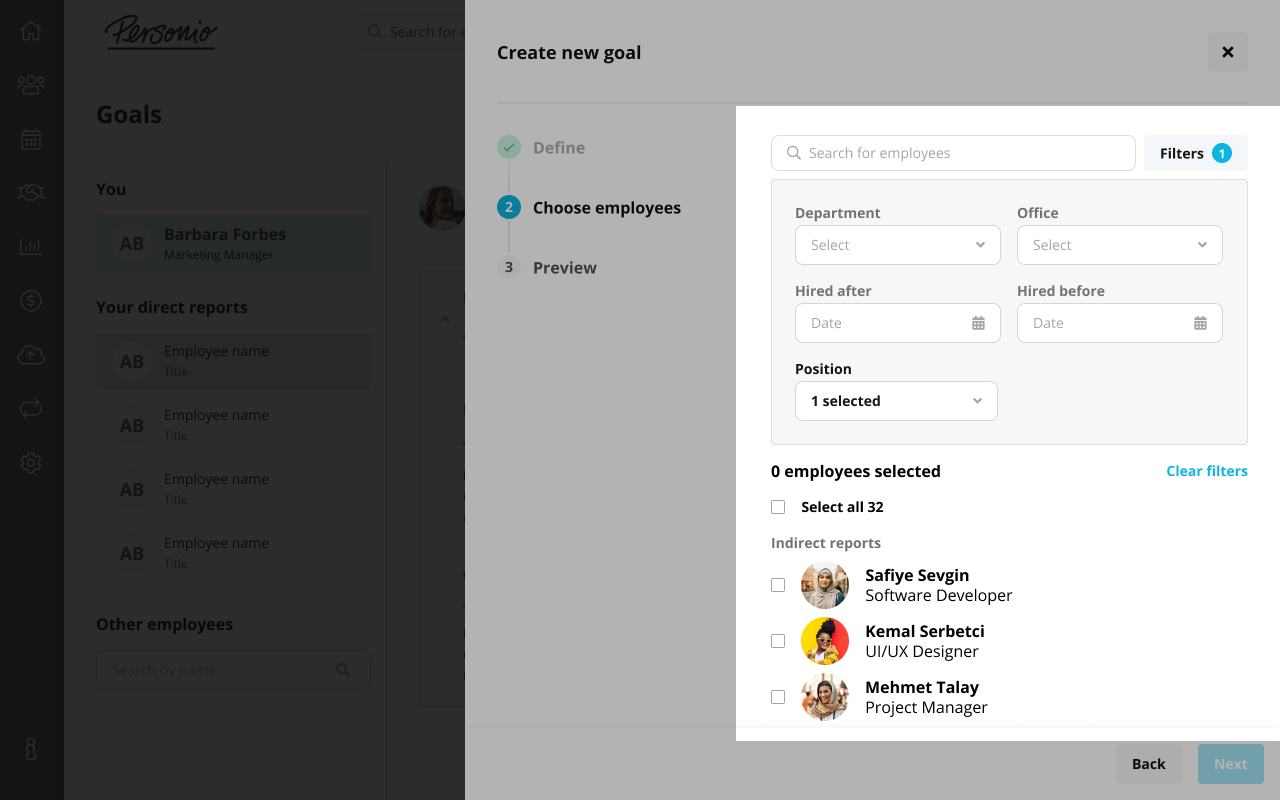 Want to give feedback and help shape the Performance & Development product ?
We would love to hear your feedback and experiences to help shape the product. Please add a reply below if you have any questions or feedback to share, or book a call with one of the Product Managers.

Book a call with our product managers using one of the following links: