Declined tracked hours appear in the total worked time. 
I find it inconvenient to manually correct the times in a (signed) document. Can this be changed?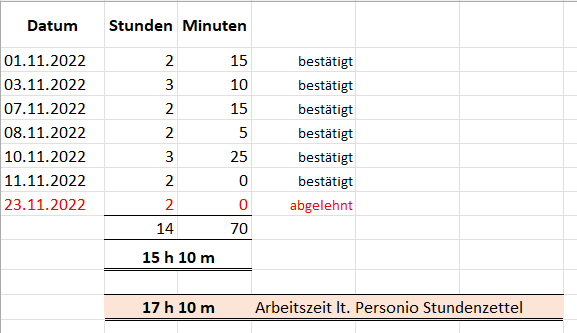 The moderator translated this post. See the original post here:
Auch abgelehnte Stunden erscheinen in der gesamten Arbeitszeit. Ich finde es ungünstig, auf einem (unterschriebenen) Dokument händisch die Zeiten zu korrigieren.  Kann das geändert werden?