Have you also been faced with the following challenge? You have to map your matrix company structure in Personio so that every manager can access the relevant employee data of their project teams and groups independently? Let me show you a simple way how to display this in Personio:
Step 1:
Create all your needed projects and groups as new attributes in Settings > Employee Information as a list of options:
Optional: You can also create a new section Projects in Settings > Employee Information for this: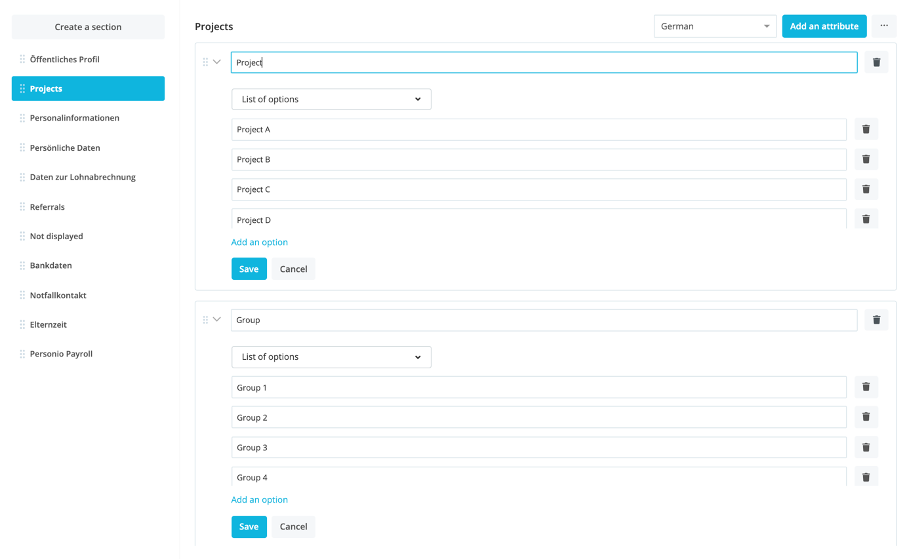 Step 2:
Assign all employees and supervisors / project leaders to their corresponding projects and groups. Preferably use the employee data import or the mass editing function in the employee list via the action button: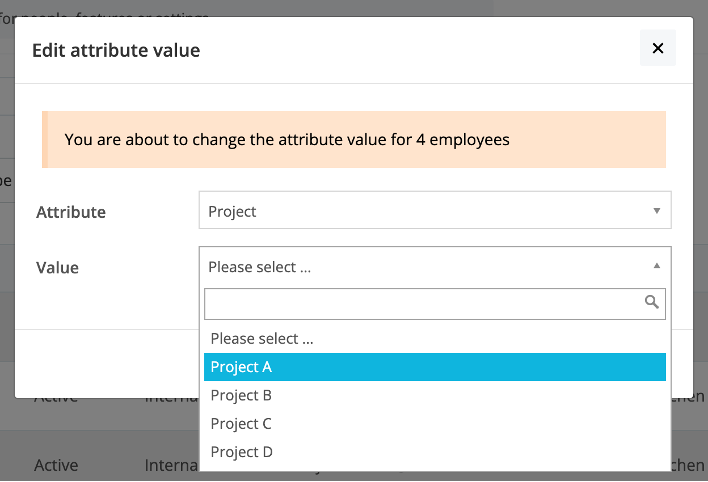 Step 3
In Settings > Employee Roles, an individual role must now be created for all supervisors and/or project leaders. After that the respective employees (supervisors and project leaders) must be added to this employee role: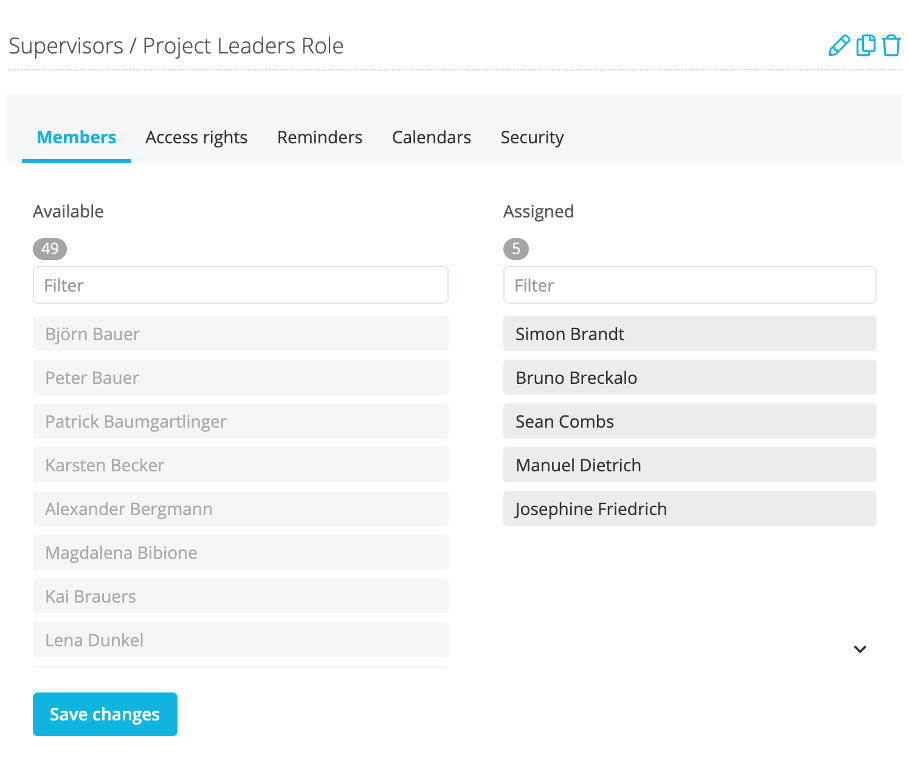 Step 4:
In this new created employee role we now give access to the corresponding areas in Personio which the project leaders/supervisors need. To do so, we have to use the access right Custom and create the following filter: Project = Own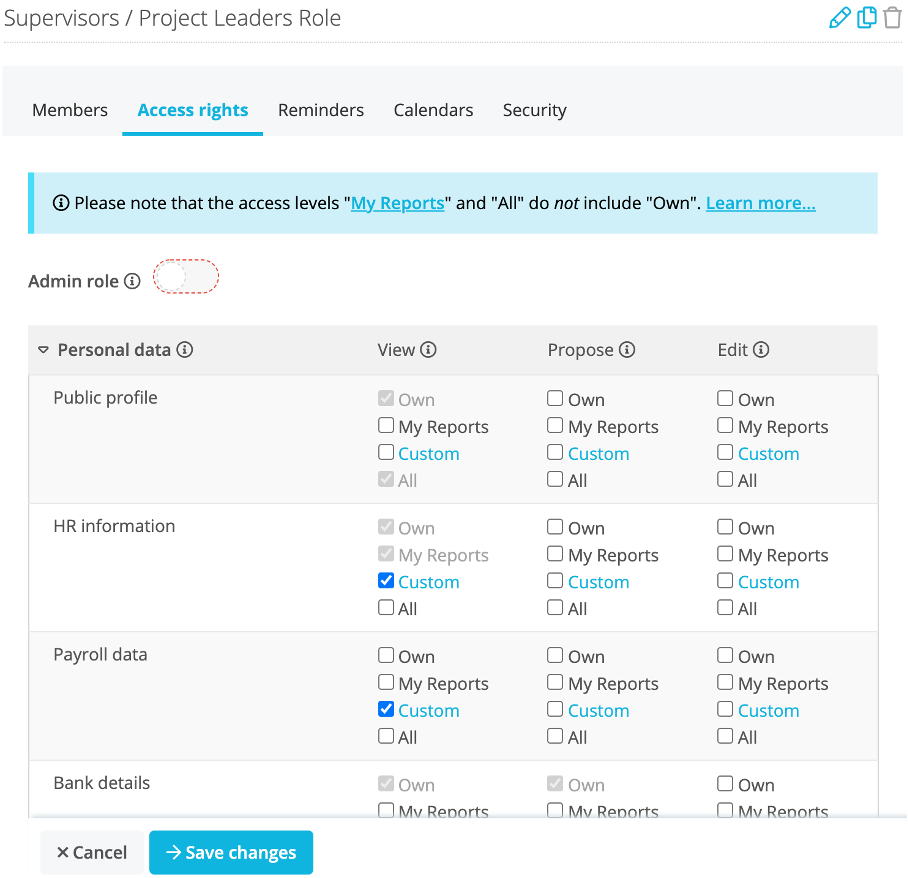 You can define the special filter by clicking on it: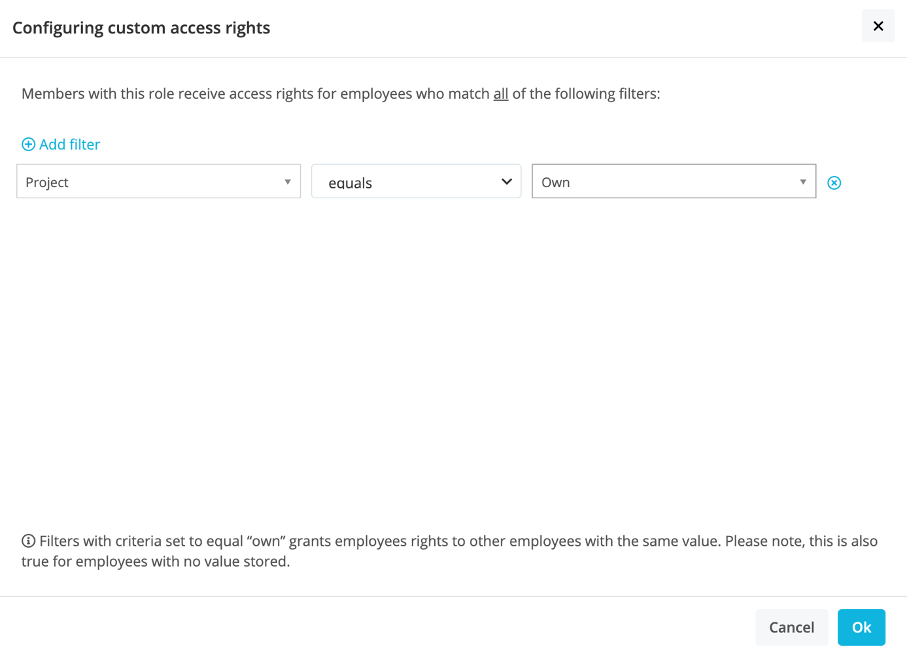 PLEASE BE AWARE:
If you assign an employee to the new created employee role who has no project assigned in his*her employee profile, this employee would be able to see all other employees of the company who also have no project assigned!
What do you think about this? If you have any questions or want to add something, just leave a comment below.