Hi,
I want to use Personio to conduct a manager and self review for different employees in different teams. and came up with the below problems:
when I try to use performance cycles with attached review forms:
How can a manager create a performance cycle for his team members, at the same time ONLY seeing his team members' review results on the cycle page? I have to let the manager role get edit access in the performance and development tab so that managers can create the performance cycles themselves but, in the meantime, it means managers can also see the review results across teams, which we don't want to. How can I fix that?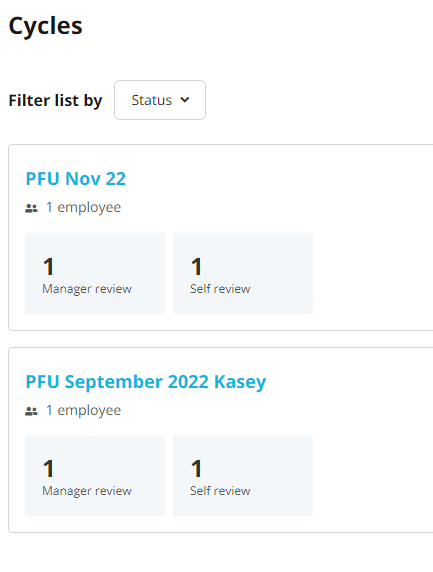 so I am thinking maybe it will work this way: the manager creates a new performance meeting and attaches a review form that is created in personio, and in the meeting, the manager can fill the form with the employee and save it somewhere (which I am not sure if this can work). but then I can't attach the form and I don't know how to publish a form. can you please advise?
Thanks,
Kasey